SHANGHAI (May 3, 2017) Nissan highlightedits motoring innovation and passion at Auto Shanghai 2017, where Nissan Kickswas named "Best Launch New Car Award." Nissan's booth was recognized too withthe "Best Booth Design Award." Out of 13 total categories, Nissan was the onlyautomobile manufacturer to win two awards.
Nissan at Auto Shanghai 2017
This year, Nissan showcased the company'slatest developments in Nissan Intelligent Mobility and highlighted itsleadership in automatic driving technology at the Nissan Intelligent MobilityExperience Corner.
The amphitheatre design of Nissan's boothspace at the show helped visitors easily engage with the most advancedtechnologies and automotive innovations. Visitors could also experience futuremobility devices designed to bring the benefits of Intelligent Mobility to thedaily lives of customers, including the newly developed ProPILOT Chair,mixed-reality glasses and flying suit.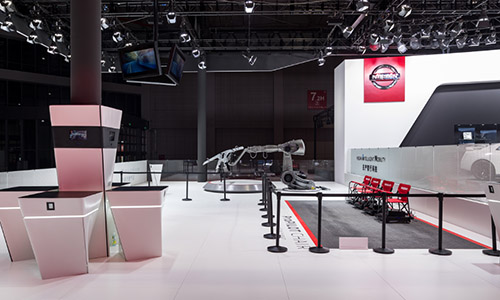 Nissan Intelligent Mobility ExperienceCorner
Debuting at Auto Shanghai 2017, the NissanKicks crossover was named Best Launch New Car Award. The most exciting newcrossover on display, Kicks resonated with youthful and fresh design, and aspacious and comfortable interior.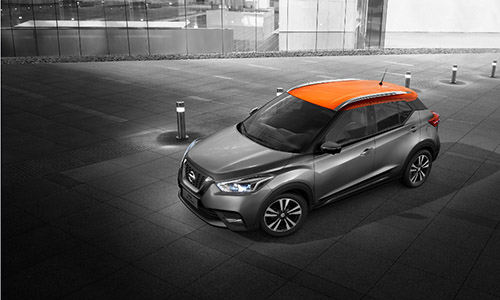 Nissan Kicks
Overall, Nissan delivered an inspiredcombination of innovation, safety and excitement to numerous Auto Shanghai 2017visitors.
About Nissan Motor Co., Ltd.
Nissan is a global fullline vehiclemanufacturer that sells more than 60 models under the Nissan, Infiniti andDatsun brands. In fiscal year 2015, the company sold more than 5.4 millionvehicles globally, generating revenue of 12.2 trillion yen. Nissan engineers,manufactures and markets the world's bestselling allelectric vehicle inhistory, the Nissan LEAF. Nissan's global headquarters in Yokohama, Japan,manages operations in six regions: ASEAN & Oceania; Africa, Middle East& India; China; Europe; Latin America and North America. Nissan has beenpartnered with French manufacturer Renault since 1999 and Mitsubishi Motorssince 2016 under the Renault-Nissan Alliance.
For more information about our products,services and commitment to sustainable mobility, visit our website at http://www.nissan-global.com/EN/. You can also follow @NissanMotor on Twitter.
About Nissan in China
Nissan entered the Chinese market in 1973,and the brand has been developing rapidly in China since the 1990s. As thewholly owned subsidiary of Nissan Motor Co., Ltd. based in Beijing, Nissan(China) Investment Co., Ltd. manages Nissan's investment in China together withthe parent company. Dongfeng Motor Co., Ltd. is a joint-venture between Nissanand Dongfeng Motor Corporation. Under it, Dongfeng Nissan Passenger VehicleCompany, Dongfeng Infiniti Motor Co., Ltd. and Dongfeng Venucia Motor Companymainly produce passenger vehicles, while Zhengzhou Nissan Automobile Co., Ltd.specializes in light commercial vehicles.
In calendar year 2016, Nissan sold morethan 1.3 million vehicles in China, including imported, passenger and lightcommercial vehicles.
About Dongfeng Nissan Passenger VehicleCompany (Dongfeng Nissan)
Dongfeng Nissan Passenger Vehicle Company(Dongfeng Nissan) is a business unit of DFL, Nissan's joint venture withDongfeng Motor Group Co., Ltd. Dongfeng Nissan is engaged in research anddevelopment, manufacturing and distribution of passenger vehicles in China.
About Zhengzhou Nissan Automobile Co., Ltd.(ZNA)
Founded in 1993, Zhengzhou NissanAutomobile Co., Ltd. is one of the largest manufacturers of light commercialvehicles (LCVs) in China. Through the Nissan and Dongfeng brands, ZNA marketsfive series and eight models.