• Lannia makes global debut to capture the hearts of young Chinese customers
• All-new Murano Hybrid offers excellent fuel economy and driving performance in the luxury SUV segment
• Customers in China can begin ordering GT-R Nismo and 370Z Nismo today SHANGHAI, China (April 20, 2015) – Nissan unveiled two all-new production models, Lannia and Murano Hybrid, along with two Nismo products, GT-R Nismo and 370Z Nismo, at Auto Shanghai 2015.
"These innovative vehicles represent the start of an exciting new chapter in the story of Nissan's presence in, and commitment to, China,"said Nissan President and CEO Carlos Ghosn. "Nissan's growth strategy in China will continue to reflect our commitment to use local engineering and manufacturing. And we will maintain our support for China's efforts to promote more efficient and sustainable transportation.
On both of these fronts, Lannia and Murano Hybrid will lead the way forward."Highlights of the Nissan display:Lannia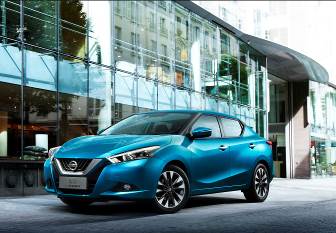 Building on Nissan's longstanding success in the sedan market, Lannia delivers a fresh, distinctive personality that China's young generations embody. As the first product developed and designed for the young Chinese generations, especially those in their 20s and 30s today who are seen as energetic trendsetters, Lannia is a tangible expression of the company's commitment to China.
Evolved from the Friend-ME concept and Lannia Concept which debuted in China in 2013 and 2014,respectively, Lannia design development primarily was led by the Chinese talent from Nissan Design China,who identify with the young Chinese generation and were able to infuse the global experience and capabilities of the Nissan Global Design Center into the design.
Inspired by the smooth, muscular movements of wild animals, Lannia has distinctive external design features that make it stand out from other conventional sedans. An emotional geometric concept guided the body sculpting which depicts strong contrasts through the dynamic, tensional, yet edgy surface. Lannia's iconic signatures, such as V-motion grille, Kick-up C-pillar, floating roof and boomerang-shaped LED lights, accentuate the latest global design language of Nissan products. Lannia styling speaks to the rising Chinese generations who want to set themselves apart as both edgy and sophisticated.
Inside the car, design teams created a driver-centric cockpit to enhance the comfort and overall experience of the person behind the wheel. To address the generations who rely on technology to stay connected to their friends at all times, connectivity was a key focus in Lannia's development. Lannia features integrated infotainment technologies, including an advanced audio system with smart-phone connectivity and a 7-inch multimedia display screen. This system was developed by Nissan's Research and Development team in China and will be available exclusively in China.
Lannia also adds many advanced safety features to give the driver enhanced control and security. It is equipped with Nissan's new Safety Shield technologies and engineered to achieve competitive levels of fuel efficiency.
The model will be available this autumn in China.
Murano Hybrid
This hybrid version of Nissan flagship crossovers will strengthen Nissan's pioneering efforts to bring more sustainable mobility options to China and to enhance SUV offerings in the country.
Murano has the comfort and luxury for which it's earned numerous accolades through the years. It offers bold and exciting exterior design with energetic styling,as well as an upscale, stimulating and spacious interior.
The new Murano adds performance and efficiency from the hybrid system, making it more valuable in its distinctive character of innovation and high quality.
Murano Hybrid is equipped with the new supercharged QR25DER gasoline engine and an electric motor paired with a compact Lithium-ion (Li-ion) battery efficiently controlled by the Nissan Intelligent Dual Clutch System (one motor/two clutch parallel system) which assists a torque with good response at low speed and a supercharger that can generate a high output power with excellent acceleration. It delivers a powerful driving performance equivalent to V6-3.5L engine and offer superior fuel economy similar to the 2.0L engine.
The new Murano Hybrid will be on sale this summer in China.
GT-R Nismo and 370Z Nismo
In addition to two new production models for China, Nissan is pleased to bring vehicles that embody Nissan's motorsports heritage to customers with GT-R Nismo and 370Z Nismo, now available for sale.
Auto Shanghai 2015 will also showcase a series of Nissan's key technologies all developed under the Safety Shield approach and Pure Drive technology to illustrate mobility solutions for the future.
Nissan's exciting lineup will be a feature at Auto Shanghai 2015 in Hall 7.2 at the National Exhibition and Convention Center in Shanghai, China.
See Nissan's Lannia behind-the-scene video on YouTube: http://youtu.be/fqonTTjEjnk
Press information is available online at the Nissan China Media Center:

http://www.nissan.com.cn/media_center/autoshows/2015/shanghai/n/en
A special event website has been launched for Chinese consumers:
http://www.nissan.com.cn/minisite/autoshow_2015sh/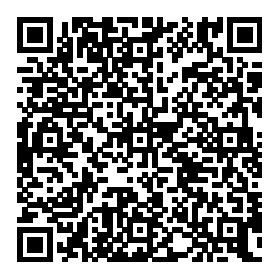 About Nissan Motor Co., Ltd.
Nissan Motor Co., Ltd., Japan's second-largest automotive company, is headquartered in Yokohama, Japan,and is part of the Renault-Nissan Alliance. Operating with more than 244,500 employees globally, Nissan sold almost 5.2 million vehicles and generated revenue of 10.5 trillion yen (USD 105 billion) in fiscal 2013.
Nissan delivers a comprehensive range of more than 60 models under the Nissan, Infiniti and Datsun brands.In 2010, Nissan introduced the Nissan LEAF, and continues to lead in zero-emission mobility. The LEAF, the first mass-market, pure-electric vehicle launched globally, is now the best-selling EV in history with almost 50 percent share of the zero-emission vehicle segment.