HONG KONG, China (April 8, 2015) – Nissan will unveil the new Lannia mid-size sedan at the 16th Shanghai International Automobile Exhibition (Auto Shanghai 2015). The global debut represents a milestone for Nissan's business in China. Lannia is the company's first product specially created for the youth generation in China.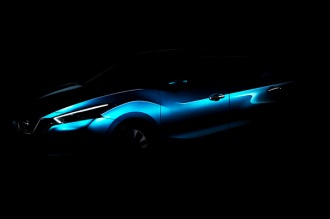 Lannia is the evolution of the Friend-ME and Lannia concepts that debuted in China in 2013 and 2014,respectively. Inspired by the rising young Chinese generation, who are seen as energetic trendsetters with new values and aspirations, Nissan attempted first project led by Chinese for Chinese. It delivered on a more real-world sedan execution for China's youth.
Challenging the status quo of sedan design, the production version of Lannia has a muscular and dynamic exterior design. An alluring character line flows from the front through the door section to the rear,conveying energy to be unleashed. Lannia's iconic V-motion grille and boomerang-shaped head lamp
signature are hallmarks of the latest Nissan design language.
See Nissan's Lannia video on YouTube: http://youtu.be/fl3TjqC1SsU
Stay tuned for more press information at the Nissan China Media Center
(http://www.nissan.com.cn/media_center/autoshows/2015/shanghai/en).
Special event website for Chinese consumers:http://www.nissan.com.cn/minisite/autoshow_2015sh/
Auto Shanghai 2015 runs April 20 to 29 at the National Exhibition and Convention Center in Shanghai,China. The Nissan booth is located at Hall 7.2, and press conference will be held on April 20.
About Nissan Motor Co., Ltd.
Nissan Motor Co., Ltd., Japan's second-largest automotive company, is headquartered in Yokohama, Japan,and is part of the Renault-Nissan Alliance. Operating with more than 244,500 employees globally, Nissan sold almost 5.2 million vehicles and generated revenue of 10.5 trillion yen (USD 105 billion) in fiscal 2013.
Nissan delivers a comprehensive range of more than 60 models under the Nissan, Infiniti and Datsun brands.
In 2010, Nissan introduced the Nissan LEAF, and continues to lead in zero-emission mobility. The LEAF, the first mass-market, pure-electric vehicle launched globally, is now the best-selling EV in history with almost 50 percent share of the zero-emission vehicle segment.