HONGKONG, China (April 14, 2014) –Nissan today announcedfurther details of what to expect at the 13th Beijing International Automotive Exhibition (Auto China 2014). A materialization of Nissan's commitment to the Chinesemarket, the new concept car to be unveiled on press day overflows with ChineseDNA, the most ever seen among Nissan's creations.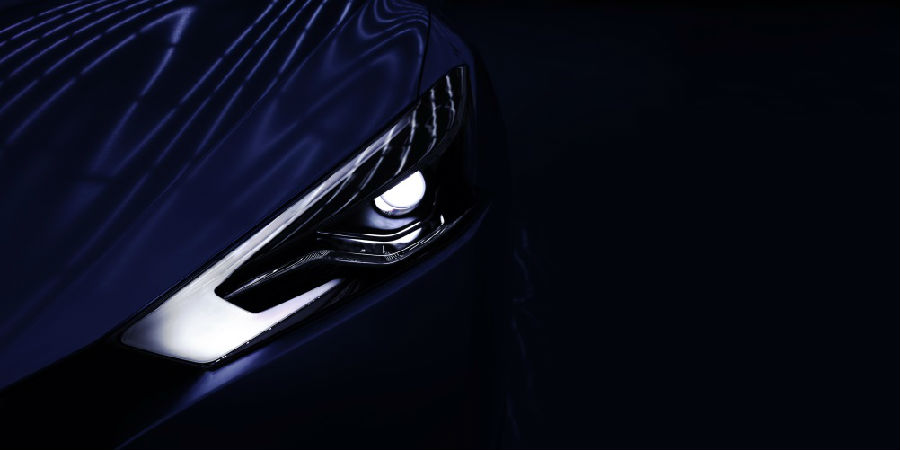 Sneak views of this concept car show that it shares Nissan's design signatures which have embodied other Nissan sedan concepts unveiled at recent global motor shows. A true collaboration between Nissan Design China (NDC), Nissan's newest global design center located in Beijing, and the Nissan Global Design Center (NGDC),the concept was developed under the leadership and direction of Nissan SeniorVice President and Chief Creative Officer Shiro Nakamura.
More details ofthe collaboration, which goes far beyond design, will be revealed to the world by Chief Planning Officer and ExecutiveVice President Andy Palmer at the Nissanpress briefing at 9:30am, 20 April 2014. He will also unveil the name of the new concept car, which follows the Chinese product naming
scheme and honors Nissan's global heritage of innovation and excitement.
Nissan will also show casethe smart rear view mirror (SRVM) for the first time in China. The technology is set for global introduction in 2015 and is expected to further strengthen Nissan's safety offerings.
Media Center and site information will be available online at
http://www.nissan.com.cn/media_center/autoshows/2014/beijing/en. Look for the latest news to be uploaded regularly at this URL until the end of the exhibition.
About Nissan Motor Co., Ltd.
Nissan Motor Co., Ltd., Japan's second-largest automotive company, is headquartered in Yokohama, Japan,and is part of the Renault-Nissan Alliance. Operating with approximately 236,000 employeesglobally, Nissan sold more than 4.9 million vehicles and generated revenue of9.6 trillion yen (USD 116.16 billion) in fiscal 2012.
Nissan delivers a comprehensive range of more than 60 models under the Nissan and Infiniti brands. In 2010,the company introduced the Nissan LEAF, and continues to lead in zero-emission mobility. LEAF, the first mass-market, pure-electric vehicle launched globally, is now the best-selling EV in history.
For more information on our products, services and commitment to sustainable mobility, visit our website
at http://www.nissan-global.com/EN