GUANGZHOU, China (November 20, 2014) – Nissan today is bringing Chinese consumers the complete "Nissan" experience, together with Dongfeng Nissan Motor Passenger Vehicle Company (DFL-PV) at Auto Guangzhou 2014. New Nissan and Venucia products, along with concept and other vehicles in the automakers'lineup for China, all are part of the show. Nissan also announced features of the new global partnership with the UEFA Champions League specifically for the Chinese market.
Roel de Vries, corporate vice president of Nissan, was joined at the show by international football superstar Michael Owen to celebrate the beginning of the UEFA Champions League sponsorship in China.
"With China being the world's largest automotive market, I obviously cannot over-emphasize the importance of this country to our global business," said de Vries. By extending the global excitement that is UEFA Champions League football to China, it is expected that local consumers'understanding and interaction with the Nissan brand will be strengthened. "We will continue strengthening our brand by always turning 'What if?' into 'What is'as we further expand our performance in China,"he added.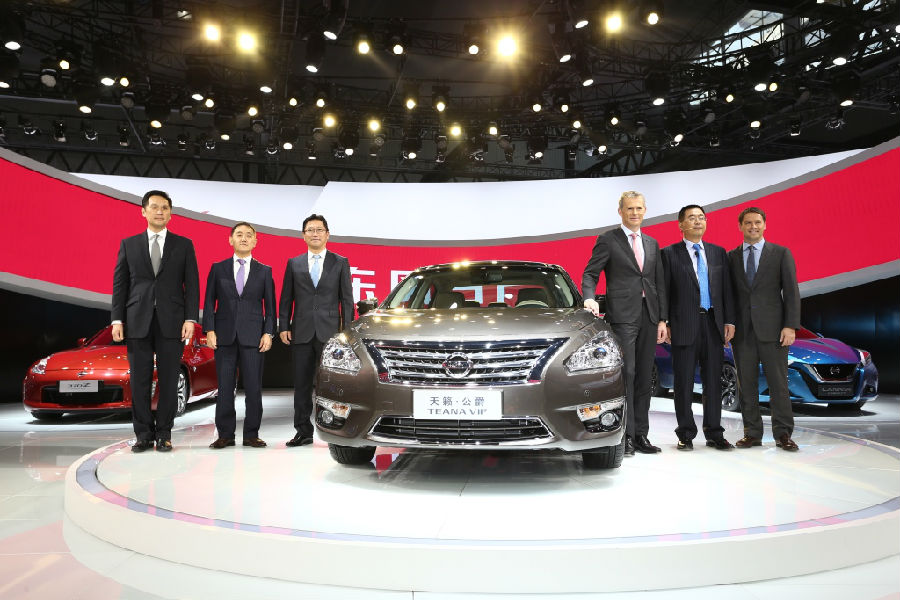 Nissan Corporate Vice President Roel de Vries (third from right) joined by international football superstar Michael Owen (first from right) at the Auto Guangzhou 2014 press conference for Nissan.
The association with the UEFA Champions League is part of Nissan's support of global sports programs which connect fans with the Nissan brand. Nissan also has associations with the City Football Group, Orange Africa Cup of Nations, Rio 2016 Olympic Games in Brazil, and the Olympic teams in the UK and Mexico. As well, the world's fastest man, Usain Bolt, serves as the GT-R ambassador for Nissan.
To fully illustrate Nissan's "Innovation That Excite"at Auto Guangzhou 2014 is a full lineup of vehicles,including the 370Z and updated March, making their debut at the show. Also featured is the Lannia Concept, a sedan designed for trend-setting "Post-80s" consumers in China.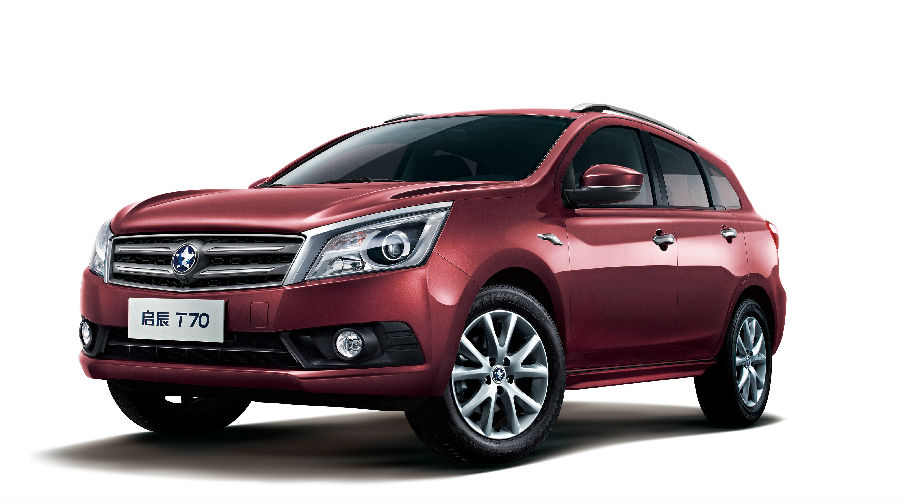 Venucia T70.
In line with growing popularity of SUVs in China, DFL-PV is launching its first one, "T70,"under the local Venucia brand. T70 delivers excellent power, agility and fuel economy thanks to the Continuously Variable Transmission (CVT). As well, the new SUV comes with a full range of intelligent technology, including the display audio with smartphone link application tailored for Chinese users, Around View Monitor (AVM) and speed sensing volume control.
"Chinese consumers are looking for a reliable SUV with advanced technology, said Yong Ren, DFL-PV deputy managing director. "With T70, we have responded, delivering the best in technology, safety and quality."
About Nissan Motor Co.
Nissan Motor Co., Ltd., Japan's second-largest automotive company, is headquartered in Yokohama, Japan,and is part of the Renault-Nissan Alliance. Operating with more than 244,500 employees globally, Nissan sold almost 5.2 million vehicles and generated revenue of 10.5 trillion yen (USD 105 billion) in fiscal 2013. Nissan delivers a comprehensive range of more than 60 models under the Nissan, Infiniti and Datsun brands. In 2010,Nissan introduced the Nissan LEAF, and continues to lead in zero-emission mobility. The LEAF, the first mass-market, pure-electric vehicle launched globally, is now the best-selling EV in history with almost 50 percent share of the zero-emission vehicle segment.
For more information on our products, services and commitment to sustainable mobility, visit our website
at http://www.nissan-global.com/EN/
About Dongfeng Nissan Passenger Vehicle Company (DFL-PV)
Dongfeng Nissan Passenger Vehicle Company (DFL-PV) is a business unit of Dongfeng Motor Co., Ltd. (DFL),Nissan's joint venture with Dongfeng Motor Group Co., Ltd. DFL-PV is engaged in research and developmen operations, manufacturing and distribution of passenger vehicles.
The brand name Venucia is derived from the ancient Roman "Venus." The five stars of the brand logo represent the company's five brand promises – respect customers, create value, do the best, achieve world-class quality and seek the dream.